Date: May 1, 2021
-
May 8, 2021
Join us for our 41st Annual Auction — virtually!
Silent Auction:
Stay tuned: registration to bid opens Mon., April 26!
Opens: 8 am on Saturday, May 1st
Closes: 6:45 pm on Saturday, May 8th
Saturday, May 8 at 6:30 pm on YouTube
---
Become a Sponsor
Help us make magic — be a sponsor of our 2021 Auction! Will you be a Sapphire Dolphin, a Bronze Koala… or a Platinum Unicorn?
Click here to be part of our Auction's success:
---
2021 Auction Sponsors
Platinum Unicorn Sponsor $10,000
Gold Tiger Sponsors $5000
Silver Dinosaur Sponsors $3000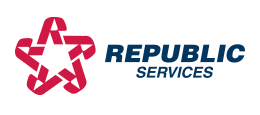 Bronze Koala Sponsors $2000
Emerald Turtle Sponsors $1000
Sapphire Dolphin Sponsors $500
---