Date: April 1, 2017
-
April 30, 2017
A month of recognition that is especially meaningful to Old Mill Center.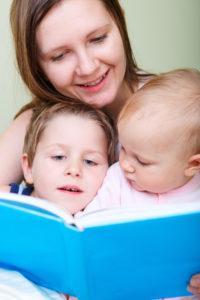 Child abuse prevention is so much more than stopping abuse once it has started.
For a child to learn and grow to their potential, they need support from more than just their counselor or school—they need support and love in the home. That's why our five programs provide wraparound services to children's families, to help them build life skills, develop stress management capabilities, learn up-to-date parenting practices, and connect them with the resources they need to provide a safe and stable environment for their children.
When a parent is able to manage their stress factors, they can focus the best of themselves on the needs of their children. We recognize that stress factors can be anything from job loss, to the challenges of mental illness, to recovery from the trauma of decades of intergenerational violence.
Old Mill Center is here for children, and the people who care for them.
Help us in our efforts to prevent child abuse by donating today.
---