Old Mill Center and the OSU Piano Program present one of the most celebrated concert series in Corvallis. Join fellow music lovers, treasured friends and the artists themselves for three spectacular afternoons of music and refreshments.
February 26 • April 29 • TBD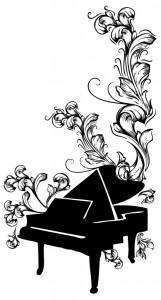 Spanish Fiesta
An afternoon fiesta of Spanish-inspired music featuring pieces by composers associated with Spain, as well as other offerings evoking this sunny, enchanting music.
Rachelle McCabe will perform solo piano music of Domenico Scarlatti, who composed in the 17th century at the Spanish court of Queen Isabella. Rachelle will follow with an exquisite piano piece by Maurice Ravel.
Virtuoso guitarist and composer Berto Boyd will perform songs and dances from Spain and Latin America. Boyd is one of the finest flamenco guitarists in the Pacific Northwest.
Pianist Matthew Goodrich will perform prismatic music of Spanish and Russian composers, showing how early 20th century Spanish and Russian piano music "conversed" with one another–often by way of Paris.
Reservations Required
Tickets are $65 each or $120 for the first two concerts
Bring a guest at no cost:
Purchase two $65 tickets for one concert and bring a third guest at no charge
Purchase two $120 tickets for the first two concerts and bring a third guest to both concerts at no charge
---