Old Mill Center and the OSU Piano Program present one of the most celebrated concert series in Corvallis. Join fellow music lovers, treasured friends and the artists themselves for three spectacular afternoons of music and refreshments.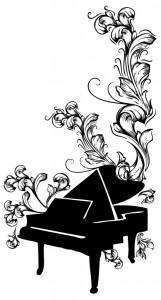 Talent Galore!
Presenting some of our town's promising young musicians and several young artists studying performance at OSU.
An eclectic mix of solo and chamber music, classical and other styles, performed on a variety of instruments. Come be inspired by these young performers' talent, energy and passion for great music.
Reservations Required
Tickets are $65 each or $120 for the first two concerts
Bring a guest at no cost:
Purchase two $65 tickets for one concert and bring a third guest at no charge
Purchase two $120 tickets for the first two concerts and bring a third guest to both concerts at no charge
Get your tickets online or call 541-757-8068.
---