Date: Every Tuesday until March 15, 2022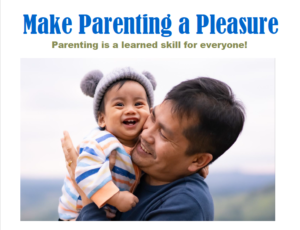 Do you want to stress less and have more fun as a parent? In this class, families of children birth to 6-years will explore ways to Make Parenting a Pleasure. Learn how to take care of yourself during the demands of parenting and ways to talk and interact better with your family. Learn techniques for disciplining and guiding your young children in a positive way.
This class will meet every Tuesday evening for 10 weeks. It is offered in partnership with the Parenting Success Network.
Free on-site child care. Free dinner at 5:30 pm. Free gift cards for participation.
To register, complete our Contact form or call 541-757-8068.
---