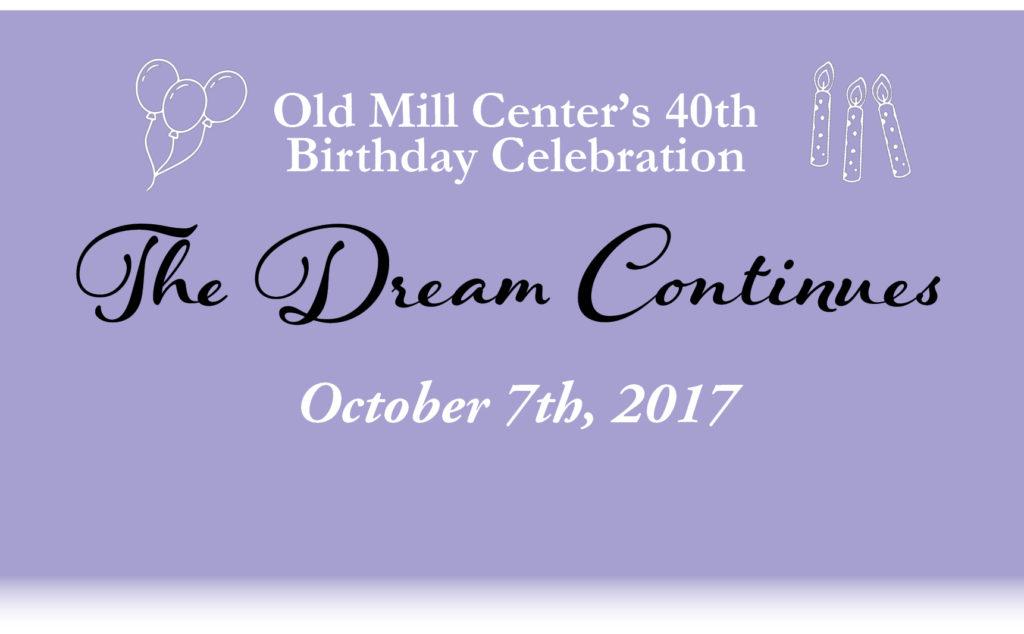 Come celebrate with us!
Old Mill Center will be looking back on 40 years of service and the incredible people who have made this work possible.
Our program includes the dedication of our Memorial Garden, Open House tours, and reflections from speakers close to Old Mill Center. Light hors d'oeuvres and beverages will be provided. We hope you'll join us as we look back…and forward!
Event is by invitation. If you would like to attend, please contact Mica Habarad by email
or call 541-757-8068 x 111 before Friday, September 29th.
If you are not able to attend but would like to be a part of our celebration, you are invited to share memories and reflections of your experience with Old Mill Center. Simply email Mica Habarad with your memory.
Saturday, October 7, 2017
Bruce Starker Arts Park
---