Donate
Your donations allow us to offer services that are not otherwise funded.
Here are some examples of what your donation can provide:
     $25 –  Diapers and cleaning supplies for a family in need
     $50 –  Transportation for a family to and from our Relief Nursery for an entire month
   $100 –  Counseling session for a child struggling in life
   $250 –  Parent Support Group for 3 months
   $500 –  One month of Preschool for a child who couldn't afford it otherwise
$1,000 –  Therapeutic summer camp for a struggling teenager
$2,500 –  Art therapy supplies for the center for six months
$5,000 –  Childsafe counseling group for up to 20 children for 10 weeks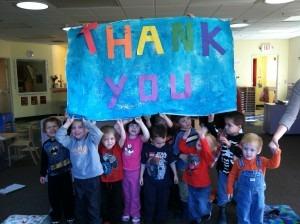 How You Can Donate
Make an online donation:
Donate Now!
Sign up to be a recurring donor:
Become a Magic Maker!
Send a check:
1650 SW 45th Place
Corvallis, OR 97333
Contact us directly to arrange a donation, get information about making a bequest, or learn more about specific programs you can support.
Your donations are tax deductible.
Old Mill Center for Children and Families is a 501(c)3 nonprofit organization.