Preschool
Our preschool has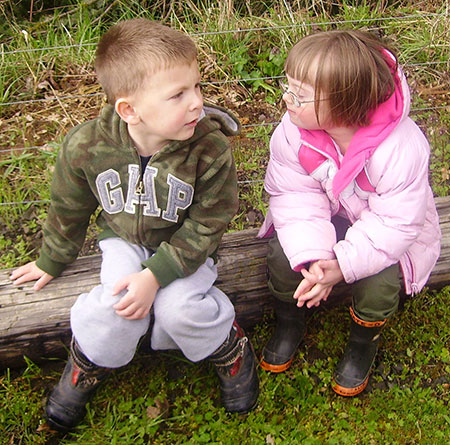 been preparing kids for kindergarten for over 35 years. We are 5-star rated through Oregon's Quality Rating and Improvement System.
We believe that a strong philosophical base must underlie the goals, objectives and services developed in order to meet the needs of children and their families. Our goal is to serve the educational, physical, and social/affective needs of children ages 3-6—both those with special needs and their typically developing peers—in a preschool environment.
We believe that children need to be viewed as whole individuals. By "whole" we mean that a child's total needs should be considered—a child's development cannot be segmented. What affects one aspect of the child's development will also affect other aspects. Therefore, our program incorporates experiential instruction to assist equally the development of cognitive, language, affective/social, play skills, and fine and gross motor skills.
See our parent handbook for more information.