Our Therapists
Occupational Therapists
Geri Aman, OTR/L, Therapy Coordinator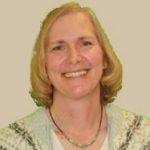 Geri graduated with a Bachelor of Science in occupational therapy from the University of Puget Sound in Tacoma, Washington in 1977. She has over 30 years of experience working with children in a variety of settings. In addition to pediatrics, she has worked in home health and hospice as a therapist, rehabilitation coordinator, and director. Geri has participated in a wide range of continuing education courses related to pediatrics. She is trained in a variety of sensory integration techniques, the Wilbarger Deep Pressure Protocol, Bal-A-Vis-X, and Therapeutic Listening. She has also received extensive training on dealing with children with feeding difficulties. When Geri is not working at the clinic, she enjoys camping, spending time with her children and grandchildren and doing crafts.
Kirsten Rademacher, OTD, OTR/L
Kirsten graduated from Pacific University in 2016 with her doctorate in occupational therapy. Kirsten speaks Spanish and for her capstone project, she traveled to Rancho Santa Marta, a children's home in Mexico. She worked with house parents and children with special needs to develop sensory strategies to promote emotional regulation. She has experience working with children of all ages and with a variety of physical and emotional challenges. In the future, she is interested in providing services in the community for youth with mental health conditions. Kirsten's favorite leisure occupations include running, gardening, cooking, and spending time with family and friends. She looks forward to annual trips to her favorite children's home in Mexico.
Ruth Sterner, COTA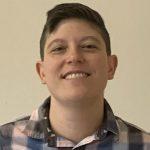 Ruth graduated from Linn-Benton Community College with an associate degree in Occupational Therapy in 2019. During her education, she completed fieldwork assignments in the Springfield School District and Good Samaritan Hospital in Corvallis. Previous to working at Old Mill Center, Ruth provided a variety of support services to college students at Oregon State University. Ruth is passionate about occupational therapy because it honors and addresses the goals and values of each individual person and their loved ones. She enjoys learning about the specific tasks, behaviors, and goals each client and their family have, and then coming up with creative and fun ways to work towards those goals. In her spare time, Ruth can often be found reading a book in a local coffee shop, walking her dog, or watching Portland Thorns soccer and the OSU women's basketball team.