Volunteers make a selfless commitment to making our community a better place. Each volunteer allows us to make a bigger impact on the lives of children and families we support.
There are a wide variety of opportunities available! We welcome all members of our community to join us in making a difference.
Apply to become a volunteer
The first step to becoming an Old Mill Center volunteer is to fill out our application. Click the link below and tell us a little bit about yourself!
Our team will reach out to you within 3-5 business days from application submission. At that time, we'll discuss next steps with you.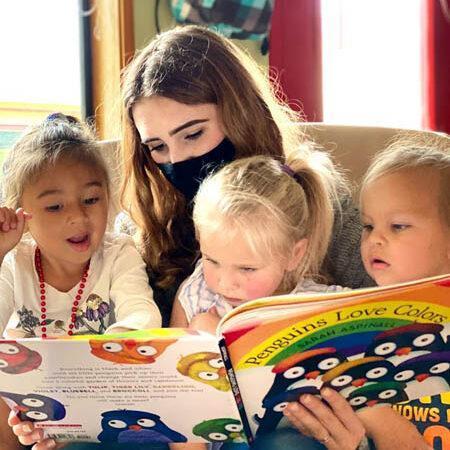 Volunteer Opportunities:
Working with Children
In the Classroom
Work with 2–5 year old children in the Relief Nursery and Preschool classrooms. Regular weekly schedule preferred.
Childcare
Provide childcare during various meetings, groups and programs throughout the year.
General Operations & Administration
Administrative Support & Office Work
Assist with filing, collating information for upcoming classes and groups, and data entry projects.
Facilities Maintenance
Minor building and furniture repairs, touch up paint, replace light bulbs, etc.
Public Relations & Communications
Special Events & Community Outreach
Help with our annual auction and other fundraising events, as well as tabling at community outreach events.
Translator
Translate our brochures, program materials, parent handbooks and website pages from English to Spanish.
Interested in being a Board of Directors member?
Reach out to our Executive Director, Bettina Schempf, for more information.
There are many ways to make a difference and support children & families: