Natalee Rothstein, MS, Program Manager
Natalee graduated from Western Oregon University with her Bachelor of Science in Community Health Education, and Master of Science in Education. Before her role as Program Manager, Natalee was a special education teacher and mentor, home visitor and preschool teacher. Between working in the classroom and volunteering internationally, Natalee has led many teams. She loves watching her team flourish and develop as one cohesive unit. Her favorite thing about her job is the relationships she builds with her team and the partnerships built within the community. In her off time, Natalee loves to relax with her family, read and travel.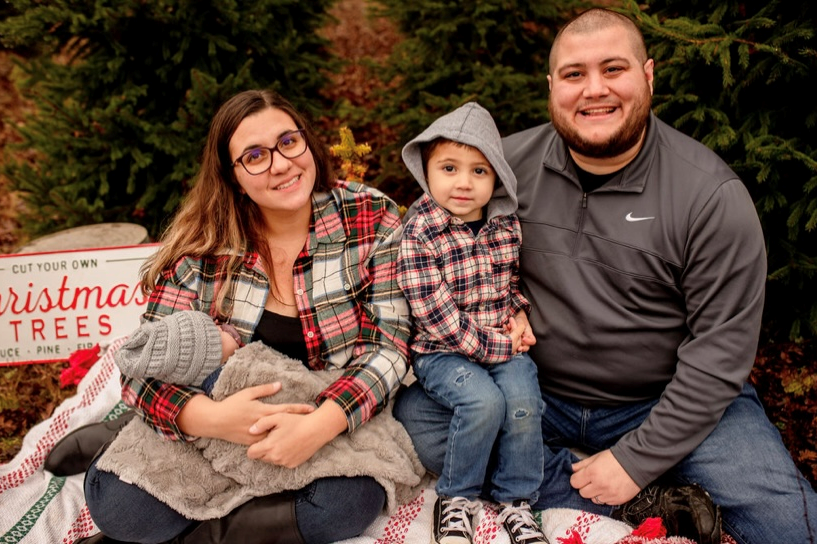 Nina, BS, Benton County Supervisor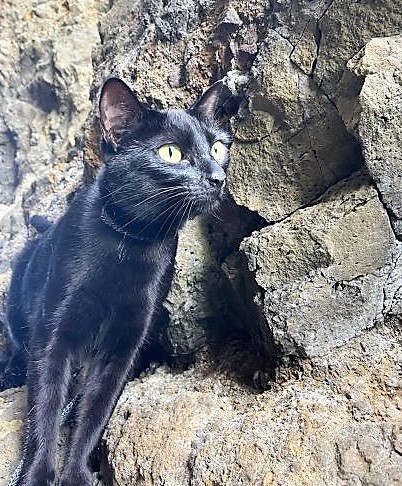 Nina graduated in 2012 with her Bachelor of Science degree in Women's and Gender Studies – along with a minor in Psychology and Peace Studies from Ball State University in Indiana. Nina started her Healthy Families journey as a home-visitor in Indiana – and continued working for Healthy Families when she moved to Oregon in 2016. Nina became a supervisor for the Benton County team in 2021. Having been a single parent of 3 children, Nina understands that parenting is not always warm fuzzies and cuddles. She enjoys having the opportunity to help families build that village which is needed for support when parenting is at its most challenging. Old Mill Center and Healthy Families has been the perfect environment to help foster this support for the community and Nina is thankful to be a part of this great team. During her off time, Nina enjoys fostering kittens and collecting craft supplies for projects that are still waiting to be completed.
Kathy Pecchioni-Graham, BS, Linn County Supervisor
Kathy has been with Healthy Families for 20 years. Most of those years were spent as a home visitor. She is now supervising home visitors. As a home visitor she loved watching parents learn how to connect with their child(ren) and gain confidence in their parenting skills. As a supervisor she loves seeing home visitors use their creativity to support families in finding joy in parenting. Her favorite ways to spend her free time is to garden, read and spend time with family and friends.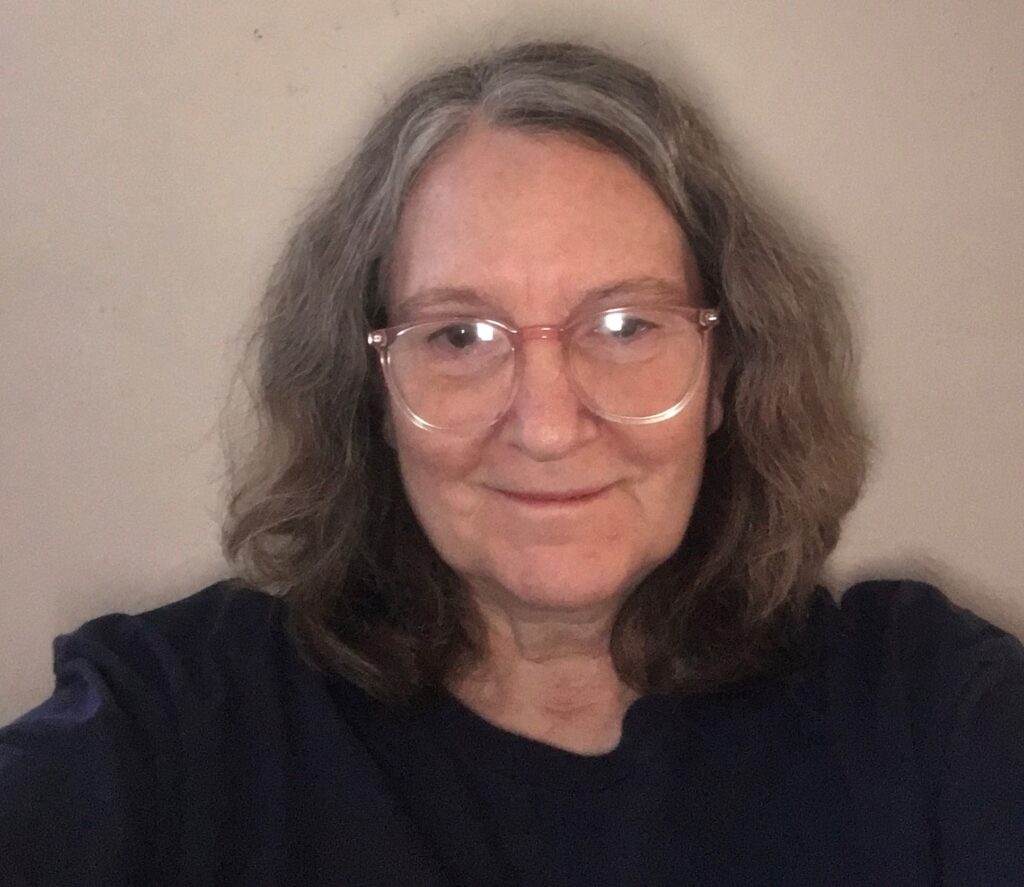 Ezra Estelle, BS, Eligibility Screener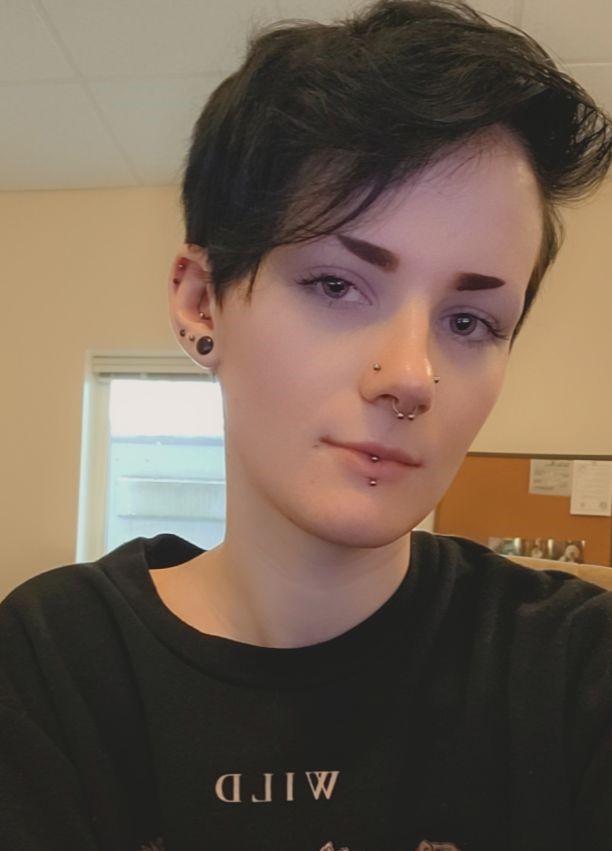 Ezra is the Eligibility Screener for Healthy Families in Linn and Benton Counties. Ezra graduated with a Bachelor of Science degree in Community Health Education from Western Oregon University. What Ezra loves most about their job is connecting with clients and building a friendly rapport with them. Outside of work, Ezra likes to draw.
Valentina Soares, BA, Home Visitor
Valentina (Tina) is a Bilingual Home Visitor with Healthy Families. She obtained her Bachelor of Arts degree in Early Childhood Development from California State University. She started her journey at Old Mill Center in July 2017. What she likes best about her job is being able support families while they develop strength and confidence in their parenting skills. Tina is also passionate about community connections. She really enjoys helping families connect with others in their community for a variety of support, leading families to develop a sense of belonging.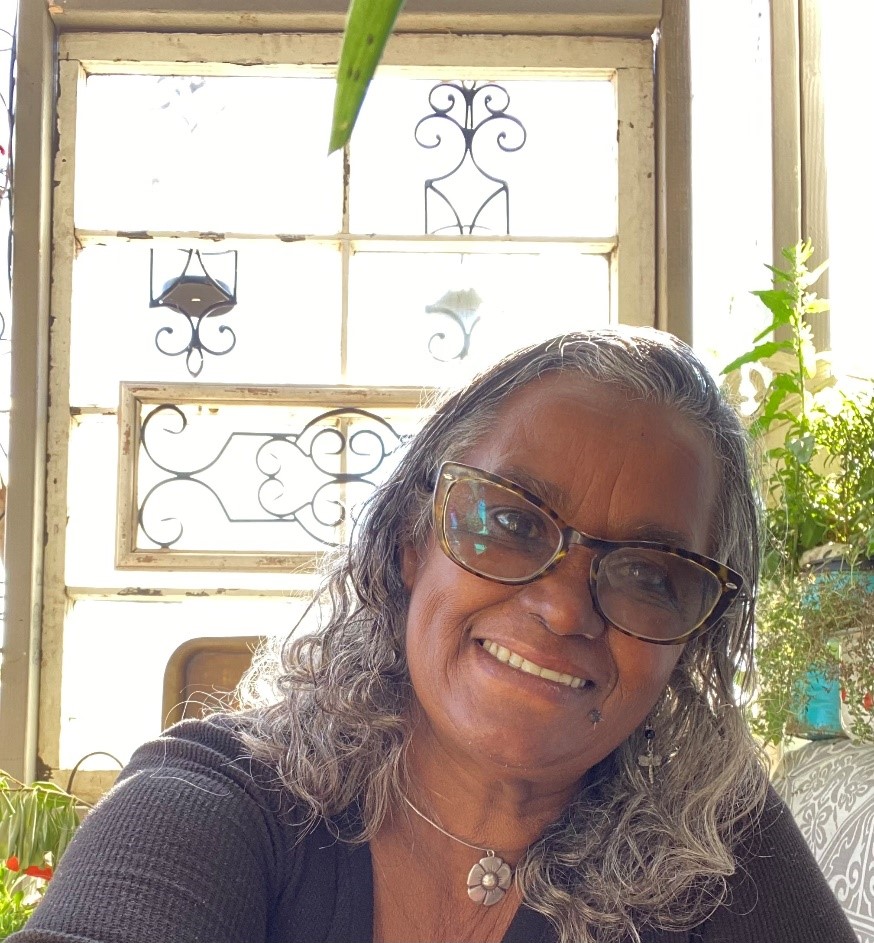 Kyra Burchett, BS, Home Visitor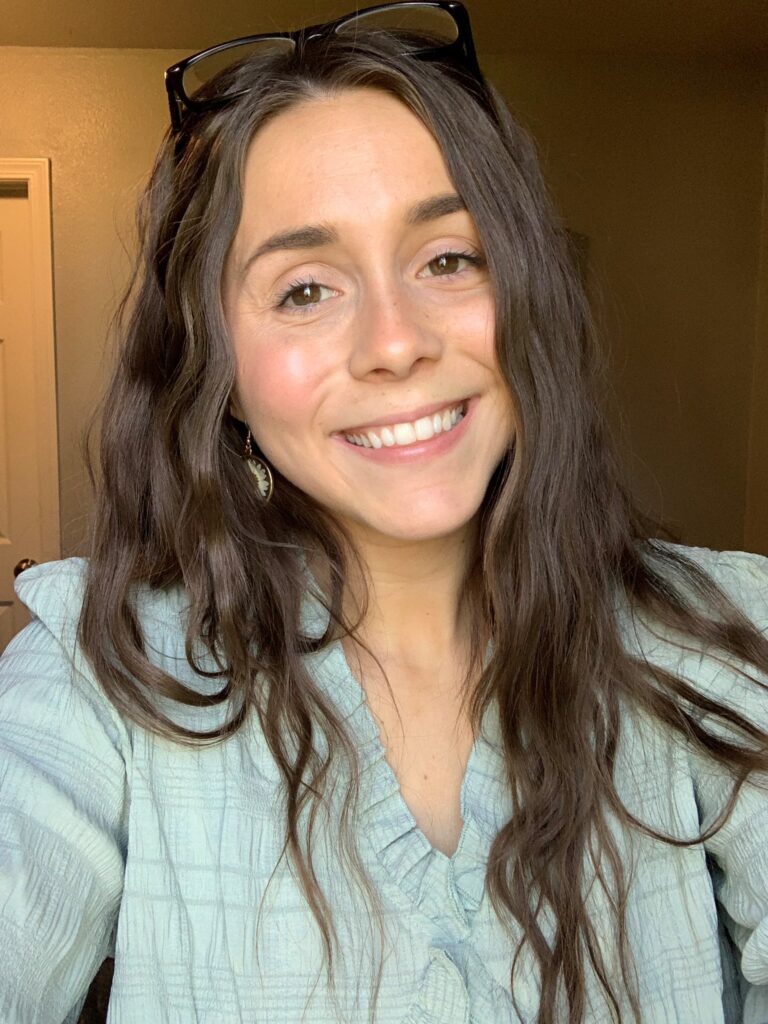 Kyra graduated from Oregon State University with a Bachelor of Science degree in Human Development and Family Sciences. She has been working with Healthy Families as a Home Visitor since 2021. Her favorite part about her job is getting to meet families where they are at and working with them to build upon their strengths. Outside of work she loves spending time with her family, friends, and fur babies.
Abigail McCallum, BS, Home Visitor
Abigail has her Bachelor of Science degree in Human Development and Family Sciences with an emphasis on Human Services. What Abigail loves most about her job is getting to work with families in the way that she does, encouraging bonding and attachment between baby and their parents. Helping them in this crucial time of their children's first three years of life in any way she can is much more fulfilling than challenging. Outside of work, Abigail enjoys going out to eat with family and friends and cooking.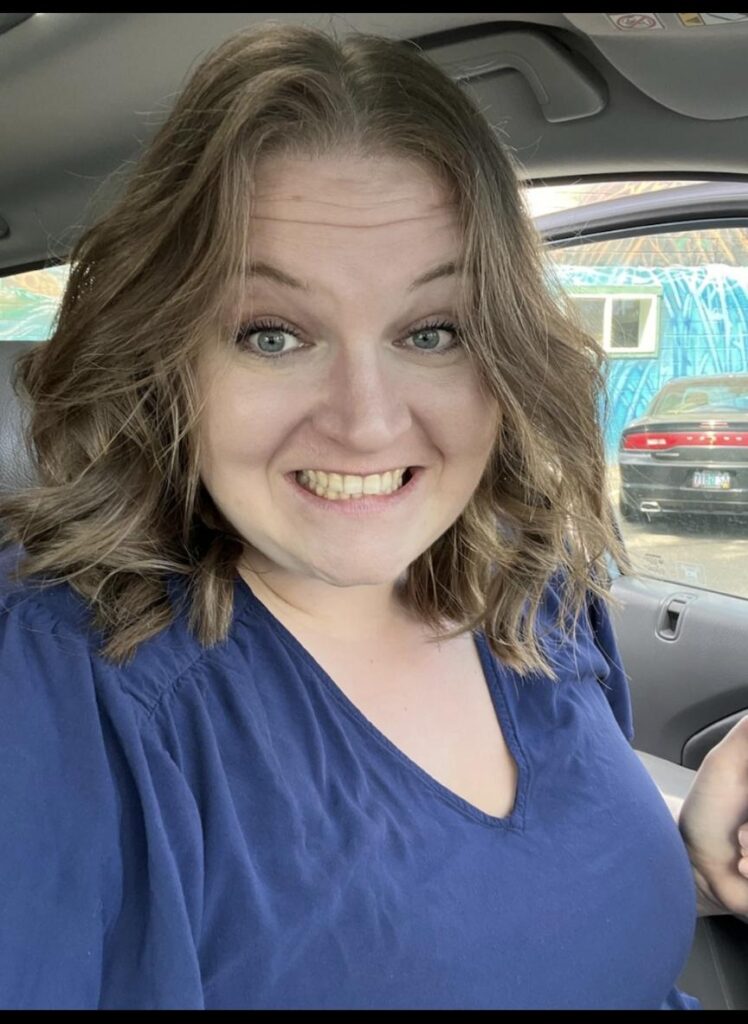 Josefina Meyer, AS, Home Visitor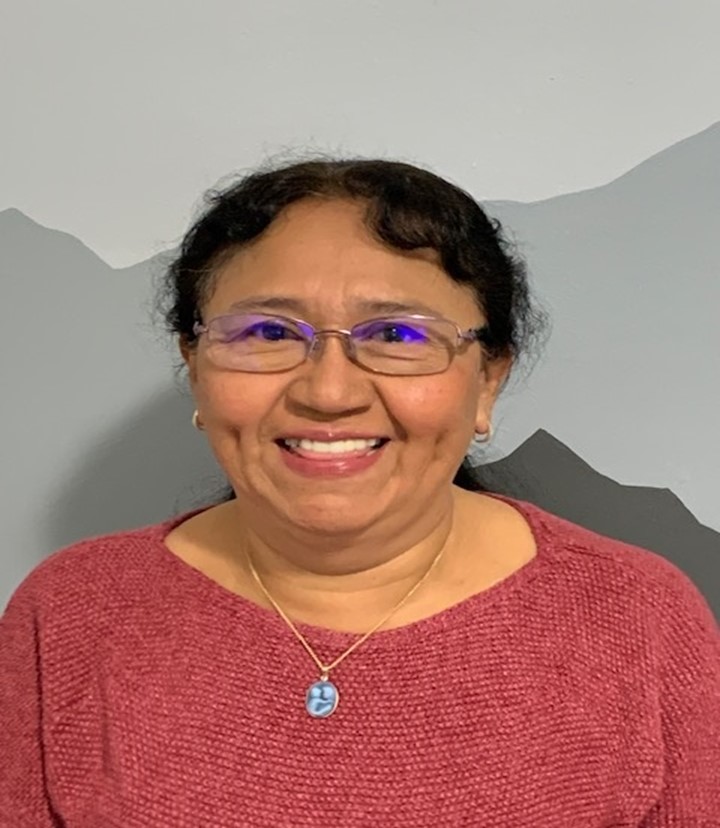 Josefina is originally from Nicaragua where she was a nurse. She moved to the U.S. 37 years ago, got married to her charming husband, and currently has two wonderful children and a precious grandchild (with another on its way). She lived in California up until five years ago when she moved to scenic Oregon. Josefina obtained an Associates degree in Early Childhood Education and a certificate of Child and Family Education, both from Antelope Valley College in California. She also obtained teaching credentials in California. Josefina worked as a Teacher's Assistant at a Pre-school for five years and as a Home Visitor for five years afterward. In Oregon, she worked at Healthy Families Lane County, Parenting Now for just under two years. Josefina enjoys all aspects of her job, especially watching parents bonding and forming positive relationships with their baby and family. She likes sharing information about child development and resources and really enjoys seeing positive results as parents share their success stories. In her free time, Josefina enjoys gardening, cooking, spending quality time with my family, and reading and listening to books.