Date: Every Wednesday (except holidays) Starts January 11, 2023
Time: 5:00 PM to 6:00 PM
A safe space and online group for LGBTQIA+ youth. Meets on Zoom!
Stay connected, make new friends, learn skills, discover shared interests, and talk about topics that matter to you. All 5th through 9th graders are welcome to attend this free group!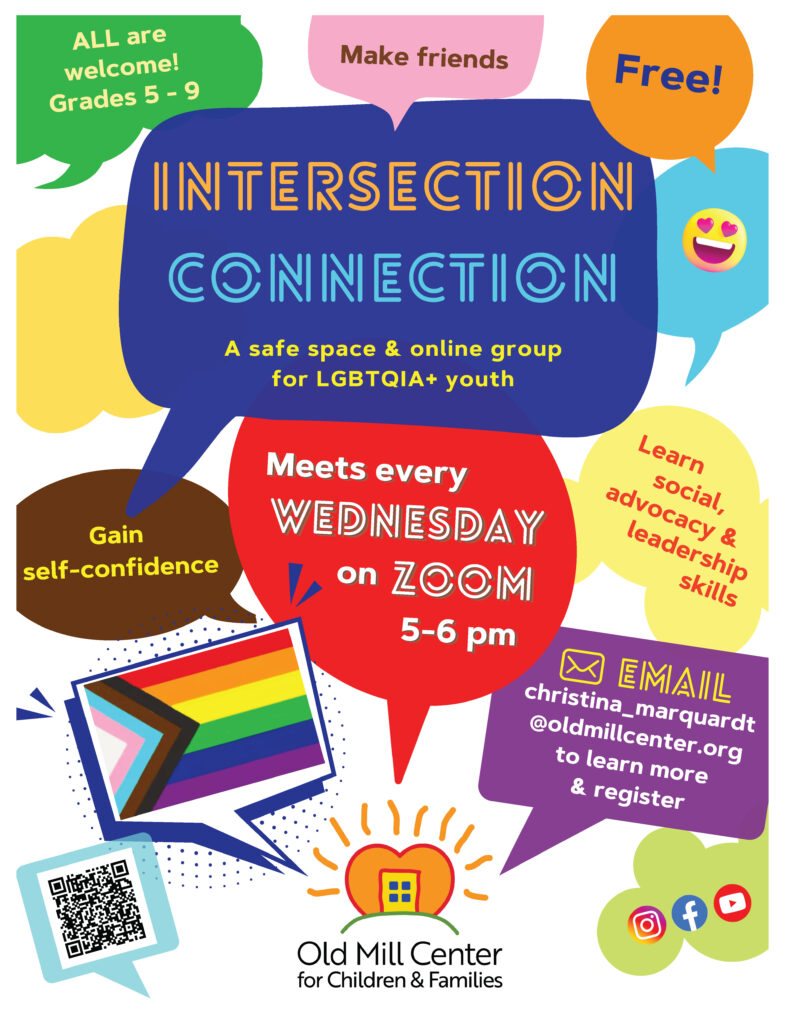 Participants must RSVP to get the Zoom password. Email Christina Marquardt to RSVP.