Outpatient Team
Therapists
Terrie Haworth, LPC, Outpatient Program Manager and Clinical Supervisor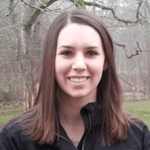 Terrie is a Licensed Professional Counselor who has worked with youth and their families for more than seven years. Terrie received her masters degree in Clinical Mental Health counseling from George Fox University and her bachelors in Family Communications from Portland State University. She has extensive training in family therapy and trauma theory, as well as a certification in Rhythmic Movement Training. Terrie feels inspired by her clients and their strength to overcome life's obstacles, and feels privileged to be part of their journey. In her off time, she loves spending time with her family and playing with her cat Obie.
Joey Elcano, LPC, Licensed Child and Family Therapist, Clinical Supervisor

Joey is a Licensed Professional Counselor who has worked clinically with adults, adolescents and children in the Willamette Valley since 2011. He received his masters in Counseling Psychology from Pacific University and his bachelors in Psychology from Willamette University. Joey has training in cognitive behavioral therapy and also employs other evidence-based treatment in his therapeutic approach. He believes strongly in understanding the cultural contexts of each individual and advocates for collaboration in the therapy process. In his free time, Joey enjoys family, watching college sports and running.
Shauna Alloway, MA, CSWA, Child and Family Therapist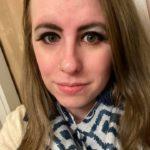 Shauna has worked with children and families since 2013 and has experience with all ages of individuals with intellectual disabilities. She has training in adoption and post-adoption families, trauma-focused cognitive behavioral therapy, and collaborative problem solving. Shauna holds a BA in Communications from Western Oregon University and a masters in Social Work from Portland State University. She is passionate about helping others during their unique journeys, using creative and individualized approaches to support healing and skill building. Shauna enjoys spending time with her family, friends and fur babies. She loves trying new foods, visiting new places and enjoying the outdoors.
Clinical Supervisor: Lisa Solterbeck, LCSW
Michaela Judah, MA, LMFT, Registered Intern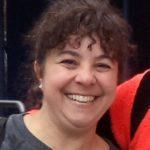 Michaela has been working with children and families since 2002. She was Supervisor and Family Advocate at Kidco Head Start for 12 years, and a Skills Trainer at Wake Robin Day Treatment in Salem for 1 year. Michaela got her BS in Human Development and Family Studies from Oregon State University in 2001 and in 2017 she completed a masters in Marriage, Couples and Family Therapy from George Fox University. Michaela first came to Old Mill Center as an intern and is now a full-time therapist. She believes that people are the experts in their own life stories and are doing the best they can. She aims to bring attention to people's strengths, which can enable them to learn about themselves and have hope for their future. She engages in multiple therapeutic techniques to help people grow and heal, which manifests for them in a balanced life. When she's not at work, Michaela values time with her family and enjoys traveling.
Clinical Supervisor: Terrie Haworth, LPC
Angela Quintero, MS, Registered Intern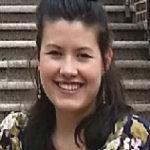 Angela fue nacida y criada en Latinoamérica. Ella obtuvo un BFA en Artes Plásticas con enfoque en Escultura de la Universidad Central de la Florida, y una Maestría de Arte Terapia de la Universidad Estatal de la Florida. A ella le ha apasionado trabajar con personas de orígenes multiculturales y poblaciones migrantes, así como también abogar por poblaciones subrepresentadas por la sociedad. Angela admira la gran capacidad de recuperación que las personas poseen para superar las diferentes adversidades en sus vidas.
Angela is a native Spanish speaker with a BFA in Sculpture Studio Art from University of Central Florida and an MS in Art Therapy from Florida State University. She is passionate about working with individuals of multicultural backgrounds and migrant populations, as well as advocating for underrepresented populations. She admires the resiliency that people possess to overcome different adversities in their life. Angela enjoys adventures, nature and creating art.
Clinical Supervisor: Terrie Haworth, LPC
Liesl Rolston, MSW, CSWA, Child and Family Therapist
Liesl has been working in the field of children's mental health for many years and has experience in a variety of different settings including public schools, foster care group homes and day treatment facilities. Along with providing outpatient therapy at Old Mill, she provides in-home support services for children and families through the Department of Human Services. Liesl holds an MSW from the University of Michigan a BA in English Literature. She adheres to the notion that "a child's work is to play" and is passionate about helping children acknowledge and celebrate their own strengths and resilience. Liesl utilizes child-led play during sessions, and is trained in attachment theory and helping children process trauma. She believes every family system is unique, and strives to meet each client and family where they are at. While starting the conversation is often difficult, engagement in therapy can be the beginning of a shift toward the changes and healing families are seeking. In her free time, Liesl enjoys reading, gardening, baking and spending time with her family.
Clinical Supervisor: Renee Rathke, LCSW
Krissy Swanger, MA, LPC, Registered Intern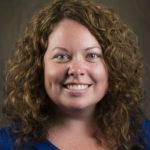 Krissy has enjoyed working with children and families in a variety of educational, recreational and mental health settings. She holds a masters degree in Clinical Mental Health Counseling from George Fox University and a bachelors degree in Gender Studies from Whitman College. As an LPC registered intern, Krissy provides counseling services to children, teens and families. She believes our identity, thoughts and behaviors are shaped by life experiences and key relationships, and that therapy can be a safe place to work through challenges. Krissy's focus is on exploring each client's unique story and working together to identify strengths and opportunities to help them thrive. In her free time, Krissy enjoys spending time with family and friends, reading, and exploring Oregon.
Clinical Supervisor: Terrie Haworth, LPC
Angela Vanderbelt Gleim, MS, LMFT, Registered Intern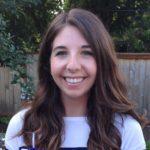 Angela has always enjoyed hearing and honoring the unique stories of individuals, which is what brought her to the field of counseling. She received a BA in Psychology from Whitworth University and an MS in Couples and Family Therapy from the University of Oregon. Angela has provided therapy services to individuals, couples, families, and children in the foster care system. She believes that clients are the experts of their own lives, and values working collaboratively to support them as they identify and work toward their goals. Angela holds a strengths-based perspective, in which she believes that all individuals possess strengths and resources that will allow them to create the positive changes they are hoping for. She believes that all behavior makes sense in context and it is her priority to gain an understanding of the environment in which clients are living, in order to meet them where they are. In her free time, Angela enjoys spending time with her husband, cat, friends, and family. She loves exploring the beauty of Oregon, reading, and eating ice cream.
Clinical Supervisor: Dr. Tiffany Brown, LMFT
Debbie Williams, MA, LMFT, Registered Intern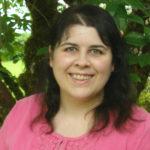 Debbie has a variety of experience working with children and families over the years. She recognizes the importance of caring for a child's emotional health and the benefits it can have as they develop and move through life. She also understands the support that parents and caregivers need. She focuses on connecting with clients, exploring their story, and identifying strengths and opportunities. Debbie received her masters degree in Marriage, Couple and Family Counseling from George Fox University. Her training included Play Therapy, which she uses in her work with children. She provides counseling services to children, teens, adults, and families. Debbie enjoys spending time with family and friends, watching movies, and visiting the Oregon coast and waterfalls.
Clinical Supervisor: Terrie Haworth, LPC
Amanda Christensen, BS, QMHA, Student Intern

Amanda is excited to join the Old Mill team as a Child and Family Therapist student intern. She is currently finishing a masters degree in Marriage, Couple and Family Counseling at George Fox University and holds a BS in Physics from the University of Illinois. Amanda loves to help children and families find ways to succeed and has worked in early childhood and elementary school settings. In her free time she enjoys walks with her dog, exploring nature, and relaxing with family and friends.
Clinical Supervisor: Terrie Haworth, LPC
Skills Trainers
Stacey Doerner, BS, QMHA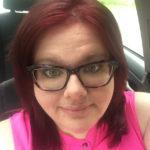 Stacey is our Community Programs Skills Trainer. She has over 10 years experience working with children and is passionate about expanding her role in helping the community. Stacey received her bachelors degree from Oregon State University in 2013 and has continued to expand her knowledge ever since. She is also a graduate of Linn-Benton Community College and San Juan College. Believing in a healthy life of mind, body, and soul together as one is Stacey's mantra. When she is not studying or working, Stacey enjoys horseback riding, painting, playing cello, and taking care of animals.
Clinical Supervisor: Joey Elcano, LPC
Rachael Fields, BS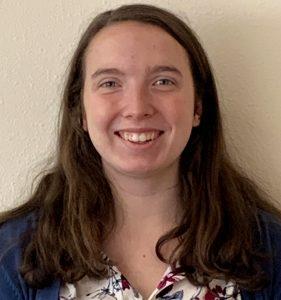 Rachael received her bachelor's degree in Human Development and Family Science with a Human Services option from Oregon State University. She has experience working with children and families including teaching in a preschool classroom, being a youth advocate at a local shelter and interning with CASA. She grew up in a family that fostered and adopted children. Rachael believes supporting children and families is an investment in the well-being of society and the future. In her spare time, she enjoys visiting family, horseback riding, playing piano and cooking.
Clinical Supervisor: Joey Elcano, LPC
Collin Korthauer, BS, QMHA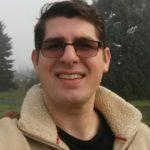 Collin comes to us from Texas, where he grew up and earned his bachelor's degree in psychology from Texas A&M University. Collin started working with kids as an intern with the Head Start program and has continued with a passion of helping people in a variety of social work positions. He enjoys travel, books, working out and eating food.
Clinical Supervisor: Joey Elcano, LPC
Christina Marquardt, BS, QMHA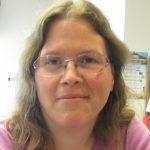 Christina received her BS in Psychology from Oregon State University in 2001. She has always been around children, having come from a very large family. Her love of children encouraged her to begin doing childcare when she was 11, which continued until she went to OSU at age 18. In college, she worked with developmentally disabled adults and was an active supporter of Special Olympics. Later, she taught Religious Exploration (RE) for the Unitarian Universalist Fellowship of Corvallis (UUFC), sat on RE Council, and coordinated the UUFC's RE Summer Program for several years. During that time, she also was a member of the National Alliance on Mental Illness and taught their Family to Family course for two years, as both a friend and family member of persons with mental illness. Prior to becoming a Skills Trainer she was working in Old Mill Center's Intensive Therapeutic Services classroom, as a substitute in the Preschool, and in the Relief Nursery as a one-on-one teacher. As a past client of Old Mill Center and a single parent of a daughter with behavioral challenges, Christina loves being able to work with children and families at Old Mill Center—it connects her to others with similar experiences and provides her with the opportunity to give back to her community.
Clinical Supervisor: Joey Elcano, LPC