Old Mill Story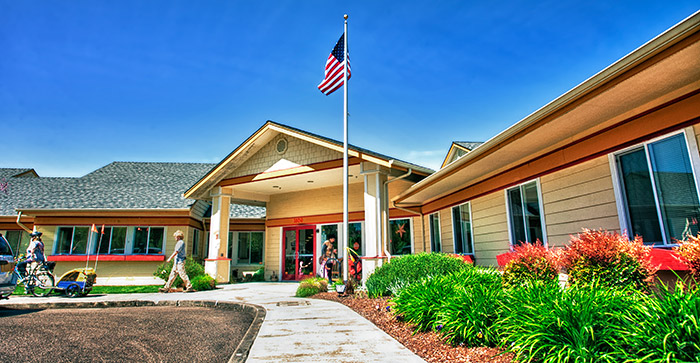 40 years ago, Bev Larson had a dream to help children with physical disabilities and emotional challenges learn how to survive and thrive in the world. It began with a preschool that integrated mainstream and special needs kids in the same classroom. Dr. Larson realized that bringing diverse children together provided a unique foundation of learning while developing such core values as acceptance, compassion and understanding. Bev Larson is considered to be a pioneer in her field, and was one of the first in the nation to use such a bold approach with children. Today, mainstreaming kids with a wide range of physical and emotional disabilities is a widely accepted practice in public schools. The community preschool program remains a cornerstone of Old Mill Center for Children and Families.
Old Mill Center has grown from serving eight families in 1977 to 1,600 today. In response to our community's ever-changing needs, Dr. Larson and Old Mill Center management have brought together services that address the educational, social, emotional and family needs of a diverse population of children. The unique range and interaction of services allows Old Mill staff to provide multi-leveled, individualized and group support to at-risk children, from birth to 18, and their families. We are committed to providing critical services that would otherwise not be offered in the community.
Dr. Larson passed away in March 2012 at the age of 67. Her legacy is staying alive with the children and families Old Mill Center serves and with the many families, children and staff whose lives she has touched.